Kristi - preview

Kristi has an amazing full body. Her breasts are big and heavy and extremely sensitive to touch. She loves having her breasts caressed with oil and loves having her nipples pinched and even having her breasts slapped. And when fucking doggy she wants some hard manhandling and slapping. And she loves a good spanking too. Each shoot we did made her horny, and she told me she could feel her pussy getting all wet.
* * *
This is the place if you want to see women 18+ naked and in nylons in private personal pics and video clips. The women are true amateurs and show you how lovely they look and how horny they are. Become and stay Member and see all the updates from each woman - private photos and videos.
*
Below are the updates so far in Members Area
* * *
Gallery Kristi shows her big breasts dressed in exclusive pantyhose
Kristi is dressed in a tight black tube dress, pantyhose and high heels, no bra, no panties. She looks fantastic. And she knows it. First she shows her body still dressed, teasing. Then shows her big heavy breasts and her ass in the nylons. This girl loves to have her breasts fondled, preferably with oil. And she told me being caressed makes her pussy start flowing. She loves the feeling when her nylons gets all wet, her inner thighs slippery and a man caressing her pussy through the nylons fabric making her horny as hell. Members please enjoy my 48 selected private pics.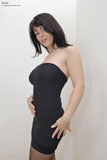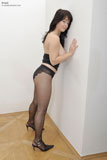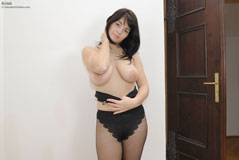 Gallery
download this gallery as zip file - pics in size 3000 pixels
Video Kristi gets her tits manhandled
Kristi has the most amazing breasts. round and firm and heavy with sensitive nipples. She loves to have them manhandled with oil. I gave her a good manhandling, then as a final had her pantyhose down exposing her naked body. Her big round ass and her now wet pussy. Members please enjoy this private video clip.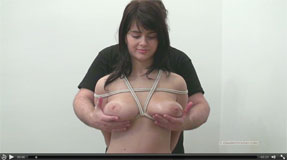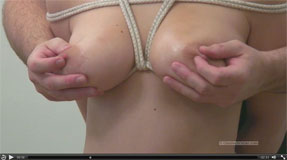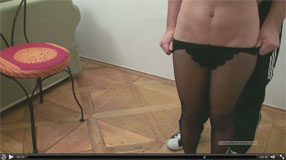 click here for video mp4 - 3 min 25 sec - streaming 960x540
click here for zip file mp4 - 960x540
Gallery Kristi gets naked
Kristi is dressed in a pink tight top, short tight skirt, stay ups and high heeled boots. No bra, no panties. I can see her nipples through the fabric. Slowly she exposes her big heavy breasts, then takes off her skirt, then the top. This girl loves to show how horny she is! Her breasts are amazing, very heavy and with sensitive nipples. As she was undressing she told me she could feel her pussy getting wet. Members please enjoy my 147 selected private pics.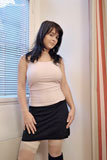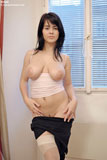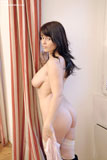 Gallery
download this gallery as zip file - pics in size 3000 pixels