Gina - preview

Gina is the nicest girl ever. Always a smile, alway happy. Always horny! This girl is something special, tall slim with firm small tits with extremely sensitive nipples. A round firm ass and a tight always wet pussy. Her legs are long and slim. Her thighs firm. I had her at my place a couple of afternoons as she could get free from other engagements. Nobody at home knew she visited me, that she came to a strangers apartment and took her clothes off, spreading her legs and masturbated in front of me. When she came over she had dressed each time differently, extremely sexy. Short skirts, no panties, pantyhose or stay ups, nice tops, no bra.Each time she asked with a smile if I liked her dress. And I did! I had her undress, spread her legs and show me her body, naked or in stay ups or pantyhose. Took pictures of her "private" after she had peed and having her show me her slim body dressed in only nice stay ups standing in the toilet. She told me she loved the thought that men, many men would see her photos and videos. 
* * *
This is the place if you want to see women 18+ naked and in nylons in private personal pics and video clips. The women are true amateurs and show you how lovely they look and how horny they are. Become and stay Member and see all the updates from each woman - private photos and videos.
*
Below are the updates so far in Members Area
* * *
Gallery Gina gets naked
Gina has the cutest smile and looks very innocent. But she is a very sexy girl with a perfect slim body. Small firm tits with nice hard nipples, long legs and a firm ass and a tight pussy. When she came over this sunny afternoon she was dressed in a tight top, short skirt and stockings and high heels. No bra, no panties. When she sat down in front of me her skirt came up and I could clearly see her pussy. She smiled and asked if I liked what I saw. I told her I needed to see more. Told her to undress in front of me. Slowly she took off her top and skirt keeping her stockings and high heels on. I told her to show me her body. To show me that she is a horny girl, and she did. Members please enjoy my 80 selected very private pics.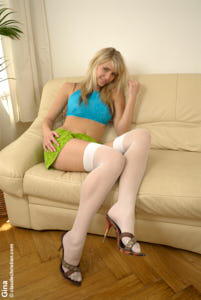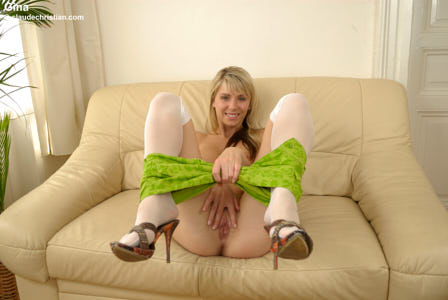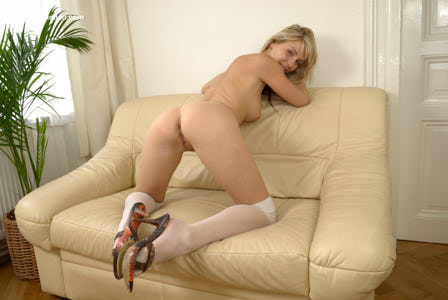 Gallery - download this gallery as zip file - pics in size 3000 pixels
Gallery Gina stay ups
Gina came over. I found her later in my bathroom only wearing stay ups... stockings, cute panties and high heels. She looked amazing. Her body is a "10"! Her breasts an "11". I had her slowly take off her panties then showing off her body. She made sure to show every part of her body! Members please enjoy my 50 selected very private pics.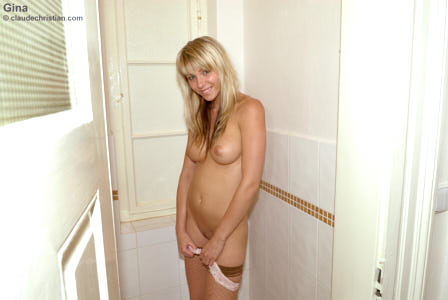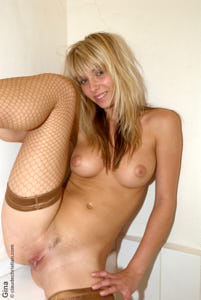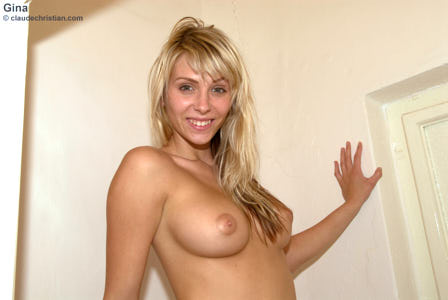 Gallery - download this gallery as zip file - pics in size 3000 pixels