Brandy - preview

Brandy is the cutest girl ever. She loves to dress in nice outfits and in nylons. She told me nylons feels so nice to her skin, and she loves how they make her legs look. And she loves having her legs and feet touched through the fabric. I love how she looks, her lovely smile and big brown eyes. And her skin is soft, perfect, And she's got the cutest small breast ever with sensitive nipples, she loves to have them pinched , she told me... Her body is slim, but not to slim, still having that nice soft feeling of a girl just becoming a woman. Her ass is round and firm. Her pussy is beautiful and tight, very very tight. Her favorite is to be fucked doggy and her tight pussy luckily gets very wet quickly. Brandy came over a couple of late afternoons and late evenings. Always dressed nicely, always in nylons. We played around and she was relaxed, loved getting naked, loved spreading her legs, even spreading her legs all naked showing how horny she is. It is a treat for me to show you this extremely beautiful and cute girl for the first time.
* * *
This is the place if you want to see women 18+ naked and in nylons in private personal pics and video clips. The women are true amateurs and show you how lovely they look and how horny they are. Become and stay Member and see all the updates from each woman - private photos and videos.
*
Below are the updates so far in Members Area
* * *
Gallery Brandy in pantyhose
When I opened the front door I liked what I saw. Brandy was dressed in a tight top, no bra, short tight skirt and lovely pantyhose, and later, I found out, no panties, and high heels. And a smile that could kill! The first thing she said was - Claude, do you like me? how I look! I opened the door fully and she came in, I said - You look lovely, but I want to see you naked! She smiled and sat down on my sofa. I saw in her eyes that she was horny, her pussy was probably already wet. I told her to slowly undress in front of me, and she did... ending up wearing only the pantyhose. I then told her to have them down and show me her pussy, then stand doggy showing me her tight pussy from behind between her legs. Members please enjoy my 131 selected very private pics.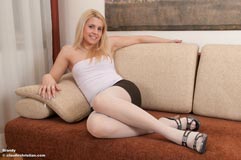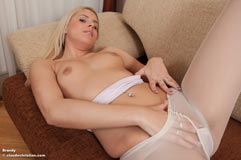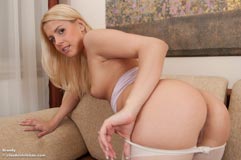 Gallery
download this gallery as zip file - pics in size 3000 pixels
Video Brandy gives herself an orgasm
Brandy is dressed in a nice white net dress, panties and white net stay ups. She's in my bed, horny, very horny. She is relaxed, smiling, she knows what I want her to do, to show me how horny she is. I have her take off her dress and panties and lay back and spread her legs. She starts by touching her tits, nipples, her inner thighs and her now wet pussy. Then, she's so horny she needs to use her dildo masturbating until he orgasms. She loves that I stand in front of her an look at her all the time. Members please enjoy this private video clip.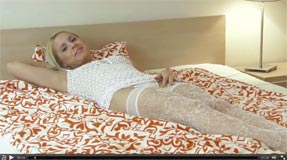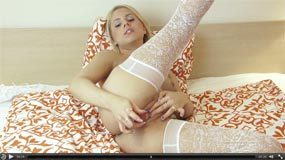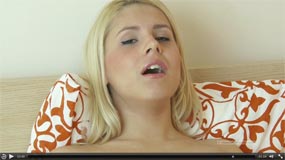 click here for video mp4 - 11 min 40 sec - streaming 960x540
click here for zip file mp4 - 960x540
Gallery Brandy in white stockings
Brandy was waiting in my bed. Horny. Dressed in a nice white dress, pantyhose and white stay ups. She told me she was horny as hell, that her pussy was wet. In front of me she separated her legs and I could see her putty through the fabric of her panties. Then, she undressed, got naked, took her dildo and pushed it into her wet warm pussy. Members please enjoy my 55 selected very private pics.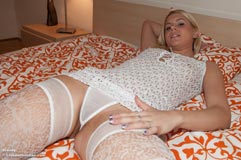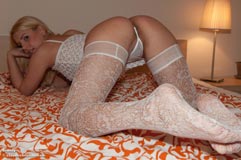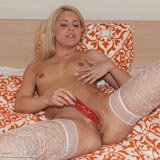 Gallery
download this gallery as zip file - pics in size 3000 pixels
Gallery Brandy in black exclusive seamless pantyhose
Brandy was in my bathroom dressed in only see through seamless pantyhose. This girl is super cute and super nice. And she's got the most sexy small tits ever with nice hard pointy nipples. I had her show me the pantyhose, her legs, her firm round ass and her pussy, visible through the fabric. Members please enjoy my 36 selected private pics.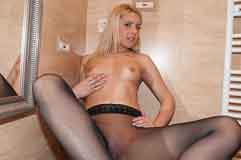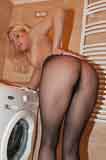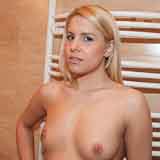 Gallery
download this gallery as zip file - pics in size 3000 pixels
Gallery Brandy in pantyhose then nude gets wet
Brandy was relaxed, smiling. She looked super cute. The exclusive seamless pantyhose was just super! Sheer so her pussy was visible through the fabric. This girl has the most amazing looks. Like an angel. And her body is to die for, slim firm with cute small tits with super sensitive nipples, firm small round ass and a tight warm always wet pussy. I told her to get wet, keeping the pantyhose on. She even laid down in the water still wearing the nylons... then all nude. Members please enjoy my 37 selected private pics.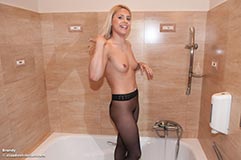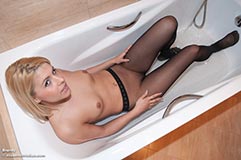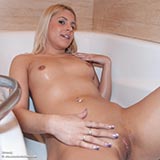 Gallery
download this gallery as zip file - pics in size 3000 pixels