Tea - stunning beauty - preview

Tea likes men, a lot! And she admitted she loves to met strangers. I had her coming to my place a couple of late afternoons and late evening. She willingly dressed in nylons. Tea has a slim body, a firm ass, small cute breasts with nice pointy hard nipples... and a pussy that gets very wet. This girl loves to masturbate, alone or preferably when a man, having a stranger looking at her. When she masturbated in front of me, dressed only in garter belt and nice sheer stockings.... she said i made her horny... and I could her wet sounds from her pussy as she pushed several fingers deep inside her... she was dripping wet! Maybe the best was to see Tea dressed in nice exclusive pantyhose... her ass looked fantastic in the fabric.
* * *
This is the place if you want to see women 18+ naked and in nylons in private personal pics and video clips. The women are true amateurs and show you how lovely they look and how horny they are. Become and stay Member and see all the updates from each woman - private photos and videos.
*
Below are the updates so far in Members Area
* * *
Gallery Tea in pink shows off legs in stockings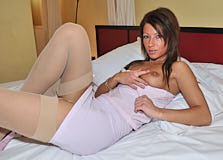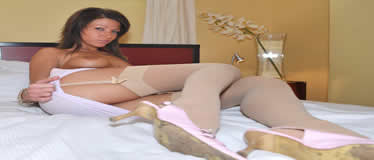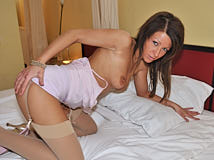 Tea is stunningly beautiful. She's a published top model and loves to be in front of the camera. Loves to show her perfect body. Here I have her at my place. She's dressed in pink. A sheer pink top, short tight skirt. Exclusive stockings and garter belt and high heels. No bra, to panties. She loves it! She slowly shows her lovely breasts. I love her hard nipples! She then starts showing of her legs.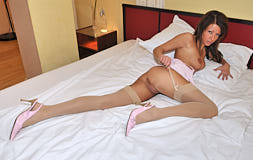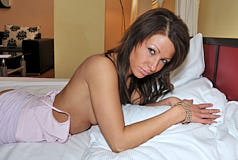 Tea has an amazing body. Long slim legs, her ass is absolutely perfect, round and firm. Her breasts perfect. Here she makes sure to show off her legs and ass wearing exclusive garter belt and stockings.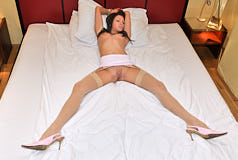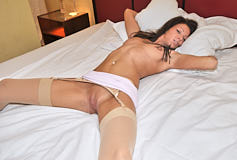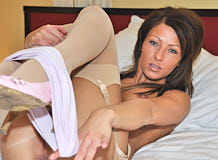 Tea loves to show off her long slim legs. Wearing exclusive sheer stockings, garter belt and high heels made her look stunningly beautiful. Tea is a top model and she knows she looks good. And she's the most friendly charming woman ever. Loving every moment in front of the camera.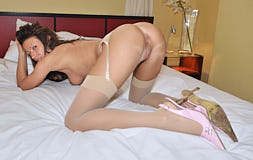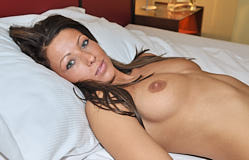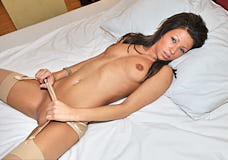 Tea made sure to show off her body from every angle. Fully spread and doggy. She told me she was horny. Told me she love to spread her legs and show her tight wet pussy. Loves when men (and women) get horny looking at her. Members please enjoy my 90 selected private pics.
Gallery - download this gallery as zip file - pics in size 3000 pixels
Video Tea is horny - her pussy is wet
I open the door to my apartment, and hear that some one is in my bedroom. I can see Tea in my bed, naked, slowly caressing her body. She's dressed in garter belt and sheer stockings. As she realize that I am home she starts masturbating: I am still outside the bedroom, looking through the doorway, feeling somewhat like a peeping Tom. And I know that she loves it, that someone is looking at her while masturbating. And we are still strangers, just met the day before. Tea loves showing how horny she is in front of a stranger. I walk into the bedroom and stand there looking at her. She separates her legs, her pussy opens and I can see that she's wet. As she finger fucks her pussy using several fingers her pussy makes nice wet sound, she's definitely dripping wet, and horny! She gives herself a nice orgasm as I look at her.... Members please enjoy this private video clip.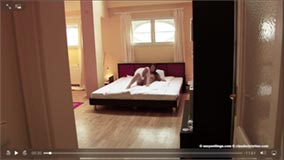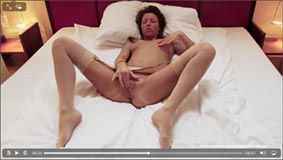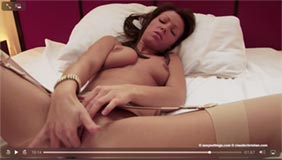 click for video - 12 min 5 sec - streaming 1280x720p mov - click for zip file
Gallery Tea in black pantyhose - then nude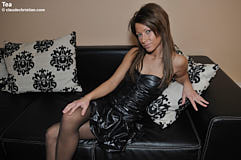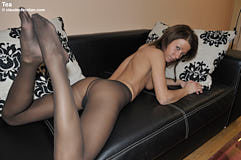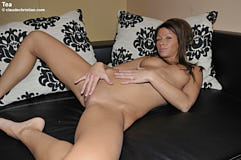 Tea is dressed in an elegant black dress, nice exclusive pantyhose, no bra, no panties. She loves wearing nylons, she tells me it makes her feel like a woman. I have her show me her legs, have the dress come up, she spreads her legs for me. Then takes the dress off, then the pantyhose. I have her spreading her legs and lying in front of me touching her nipples and her wet pussy. Members please enjoy my 80 selected very private pics.
Gallery - download this gallery as zip file - pics in size 3000 pixels
Gallery Tea teasing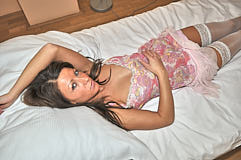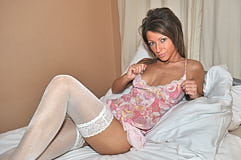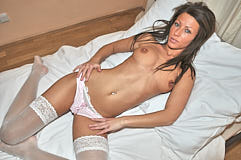 Tea is waiting in my bed. Dressed in a nice dress and white stockings. She told me she was horny. Slowly she undressed as I was standing watching her. I love her body, slim, nice small tits, a firm ass and a pussy that is warm, wet and tight. Members please enjoy my 37 selected private pics.
Gallery - download this gallery as zip file - pics in size 3000 pixels