Lellou - preview

Lellou is a mature woman that loves to please men. This woman is horny, she loves to be used, fucked hard. She told me her pussy is always wet, that she's always horny. Looking for the next man to fuck her. She came over a couple of late afternoons. She loved meeting a stranger and show how horny she is. She loved masturbating having a stranger look at her. Loved having her body exposed. Best feeling, she told me, is having a man shooting his load deep inside her warm pussy. Then feeling the cum slowly make her panties all wet later.
* * *
This is the place if you want to see women 18+ naked and in nylons in private personal pics and video clips. The women are true amateurs and show you how lovely they look and how horny they are. Become and stay Member and see all the updates from each woman - private photos and videos.
*
Below are the updates so far in Members Area
* * *
Gallery Lellou is horny
Lellou is in bed. Dressed in a black outfit. A sheer top, see through thongs, garter belt and stockings and high heels. She's horny. She's relaxed. She has her legs spread fully apart and slowly caresses her wet warm pussy. Members please enjoy my 18 selected private pics.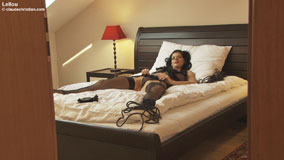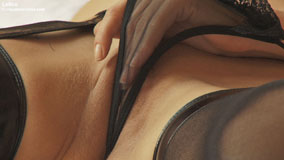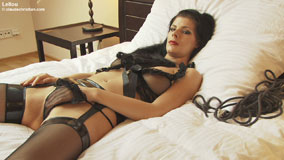 Gallery - download this gallery as zip file - pics in size 1280 pixels
Video Lellou cut open pantyhose
Lellou is waiting in bed. Only in pantyhose, she's on her stomach, blindfolded. She needs to orgasm. She has her nylons cut open, gets caressed with oil all over her ass, inner thighs and legs. She has her pussy caressed, fingered. She starts moving her ass, pushing against the fingers penetrating her. Then on her back she is finger fucked and gets her clitoris stimulated hard! until she reaches a strong orgasm. Members please enjoy this private video clip.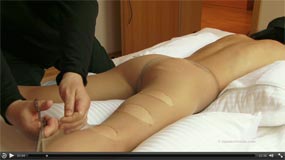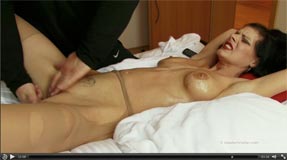 click here for video mp4 - 6 min 35 sec - streaming 960x540
click here for zip file mp4 - 960x540
click here for video mp4 - 13 min 25 sec - streaming 960x540
click here for zip file mp4 - 960x540
Gallery Lellou in black
Lellou is dressed in a nice sexy outfit. All black. See through top, see through panties, latex garter belt and net stockings, and high heels. She's horny, she's relaxed. It an afternoon, and she wants to be used. She shows her body from every angle, spreads her legs, then shows her firm ass, and you can see her nipples through the fabric. Members please enjoy my 51 selected private pics.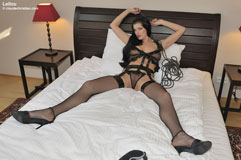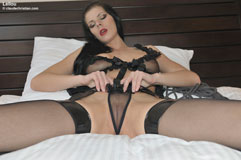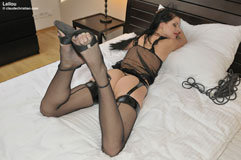 Gallery - download this gallery as zip file - pics in size 3000 pixels