Sheila - preview
Sheila was so relaxed getting naked in front of a stranger. She loved to show off in crotchless pantyhose and slowly masturbate to intense orgasm. And she told me she loves being used. I loved how she slowly used the dildo on her sensitive clitoris until she orgasmed. Then she told me she needed more, that she is a very horny girl.
* * *
This is the place if you want to see women 18+ naked and in nylons in private personal pics and video clips. The women are true amateurs and show you how lovely they look and how horny they are. Become and stay Member and see all the updates from each woman - private photos and videos.
*
Below are the updates so far in Members Area
* * *
Gallery Sheila in crotchless pantyhose tights
Sheila loved showing off her body. I had her in my bed in exclusive crotchless pantyhose tights. Also still wearing her high heeled boots. She was extremely horny, submissive. Without me asking she immediately spread her legs fully apart. She was dripping wet. A then told her to show her ass and pussy from behind. She obeyed and stood on all four legs slightly spread pushing up her ass making sure her pussy was open and ready. Members please enjoy my 35 selected very private pics.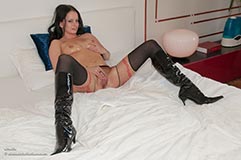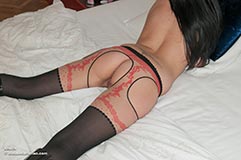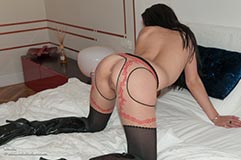 Gallery
download this gallery as zip file - pics in size 3000 pixels
Video Sheila needs to orgasm
Sheila was horny. So she came over one afternoon. Dressed in a white top, tight short black skirt, lovely crotchless pantyhose and nice high heeled boots. I told her to show me how horny girl she is, that I wanted to see her orgasm in front of me. She slowly took off her top and skirt, no panties no bra. On her back in my bed, legs fully spread she started using slippery oil on her body. Then used a vibrating dildo on her clitoris. She soon started moaning and after a short while reached several intense orgasms. After, her pussy was dripping wet and warm. She needed more. Members please enjoy this private video clip.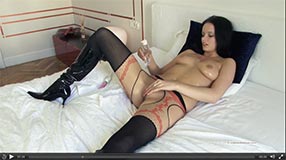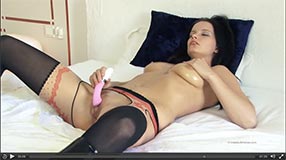 click here for video mp4 - 6 min 35 sec - streaming 960x540
click here for zip file mp4 - 960x540
click here for video streaming 640x360 - 6 min 35 sec