Lily Labeau - preview

Lily Labeau is a super cool girl from US California. This girl is horny, very horny. She loves to show off her body. To make men horny. She's got a nice body, super soft skin, lovely full heavy breasts with super sensitive nipples. Her pussy is warm and gets dripping wet. She told me she loves to masturbate and have a man, a woman or many people look at her. She was super relaxed when we met and she showed me how horny she is.
* * *
This is the place if you want to see women 18+ naked and in nylons in private personal pics and video clips. The women are true amateurs and show you how lovely they look and how horny they are. Become and stay Member and see all the updates from each woman - private photos and videos.
*
Below are the updates so far in Members Area
* * *
Gallery Lily Labeau in seamless pantyhose
Lily was dressed in a tight top, no bra, tight short skirt and exclusive seamless pantyhose, no panties. And high heels. This cute girl loves to dress in tight clothes so her body is exposed. She's got amazing small but firm and heavy breasts that look fantastic under a tight top. Her slim waistline and big firm round ass is perfect in a tight short skirt. She slowly undressed, teased me with having her panties down showing her ass but eventually kept them on. She said she could feel her pussy getting dripping wet. She said she was horny, that she needed to orgasm. Members please enjoy my 88 selected very private pics.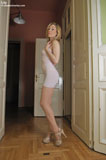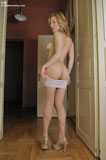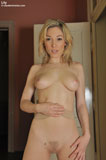 Gallery
download this gallery as zip file - pics in size 3000 pixels
Gallery / Video Lily Labeau in nylons and high heels
Lily is horny as hell. Undressed but has kept her nylons and high heels on. She's in a bedroom on a bed. She wants me to look at her. She wants to show how much she needs to fuck. This girl has the softest skin ever. And her breasts are super lovely, and super heavy. Her pussy gets very wet and she loved to be licked and cream pied. In front of me she shows her body from every angle. Members please enjoy my 37 selected very private pics and the video.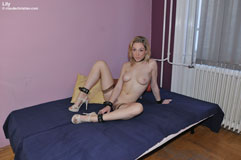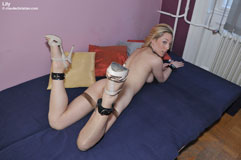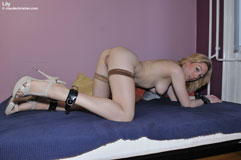 Gallery
download this gallery as zip file - pics in size 3000 pixels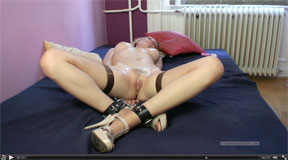 click here for video mov - 13 min 50 sec - streaming 1280x720p
click here for zip file mov - 1280x720p
Video Lily Labeau in nylons licked to intense orgasms
Lily came over one afternoon. Dressed in a tight top, short skirt, stockings and high heels. No bra, no panties. I had her blindfolded. Told her to lay down. Undressed her, leaving her stockings on. Then had oil on her round ass. Then a vibrating dildo on her sensitive pussy. Making sure her clitoris was stimulated. She started moaning, her pussy opened and was now dripping wet. I then slowly licked her wet warm pussy. Licking her ass, licking deep inside her, sucking and licking her clitoris... soon she reached orgasm after orgasm her body shivering, her pushing her pussy against my mouth... I licked her juices as she was screaming from her intense orgasms. Members please enjoy my private video.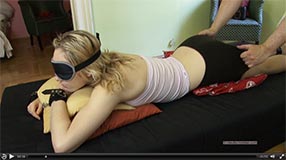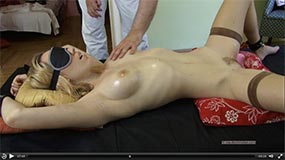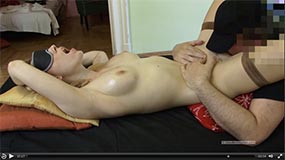 click here for video mov - 9 min - streaming 1280x720p
click here for zip file mov - 1280x720p