Layla - preview
A couple of months ago I got an email from Layla. She wrote she loves to look at the women here at claudechristian. She sent some private photos of her, non nude, and I liked what I saw on the pics. Some emails later she admitted that she is submissive, very submissive and that she loves to please men and is always horny. So, now we have met. During over 4 hours one late afternoon I played with her, had her obey me and show how horny she is. When she came over she had dressed as I like a woman to dress, tight top, no bra, hot pants and cute stay ups and high heels. I noticed directly her full breasts and that her nipples where clearly visible through the fabric. She blushed and said they get hard very easily, even just from her thinking about sex and definitely when being fucked. First we sat talking, and I noticed how easy she is to be with, always smiling, and she was very open about her sexuality and said she liked to tell men how horny she is, what she likes. I had her take off her clothes in front of me as I wanted to see her naked body. I was amazed what I saw. her body is firm and soft. And her breasts! Nice round full firm small C cups with nice hard nipples. Perfectly shaped breasts. A rather big round ass. And a wet pussy, open and wet and her pussy lips hanging down a little like a butterfly shape and between them lovely pink (got some nice extreme close ups on pics), she was all wet and open. She said she loves to fuck, needs to fuck, often. And that she gets even more wet when having sex. Extremely wet. I had a very pleasant time with Layla for several hours and got some very personal nice pics and videos to show you.
* * *
This is the place if you want to see women 18+ naked and in nylons in private personal pics and video clips. The women are true amateurs and show you how lovely they look and how horny they are. Become and stay Member and see all the updates from each woman - private photos and videos.
*
Below are the updates so far in Members Area
* * *
Gallery Layla gets naked
I love when a woman wants to be in front of my camera. Getting naked, and enjoying to show off her body, show off how horny she is. And this to a stranger, me, she has just met. Layla came over, first time, one afternoon. We talked, then I told her to undress. Slowly she got naked. Her pussy was already open and wet, her nipples erected. She admitted she loves to make a man want her, make him hard! Members please enjoy my 47 selected very private pics.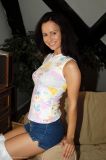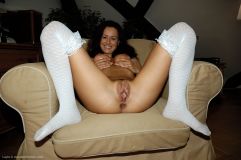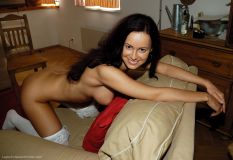 Gallery - download this gallery as zip file - pics in size 2560 pixels